Posted by Jillian on 18th Apr 2021
CBD BATH BOMBS ARE HERE!
You and l have both scrolled through the perfected Instagram snapshots of women soaking in fresh florals and colored bathwater. Bath bombs are a must-have, it seems — but maybe not all of them! Your skin is the largest organ in your body, so why not be proactive about what you put on it? Why buy plastic glitter and artificial ingredients when you can level up your self-care with Leanna Organic's plant-based CBD Bath Bombs.
WHAT'S DIFFERENT?
We have hand-crafted seven tantalizing scents at three different strengths to deliver you the ultimate sensory experience!
Powerful CBD extract will melt stress and fatigue away from your body, offering unparalleled at-home benefits. Our mindfully-crafted recipe will bring deep clarity to your mind. What's important to consider with the power of CBD is the subtlety. Its THC-free formula is not intoxicating, so in order to receive the benefits, you will have to tune into your body and mind as it enters a state of tranquility.
Our team's top pick is the delectable Oatmeal O'Honey CBD bath bomb. The natural exfoliating properties of oatmeal work in synergy with shea and cocoa butter to be the sweetest of treats to your senses. Unwinding from the toughest of days, your skin will be mended, massaged, and feeling like satin for the rest of your day.
WHY IT MATTERS
Your skin is the largest organ in your body — take care of it! When you sit in a tub full of water, your body is rapidly absorbing everything in the bath. With Leanna Organics plant-based CBD Bath Bombs, you can not only ensure that everything you soak in is safe but also have peace of mind knowing how nourishing and meditative the organic formula is for your body.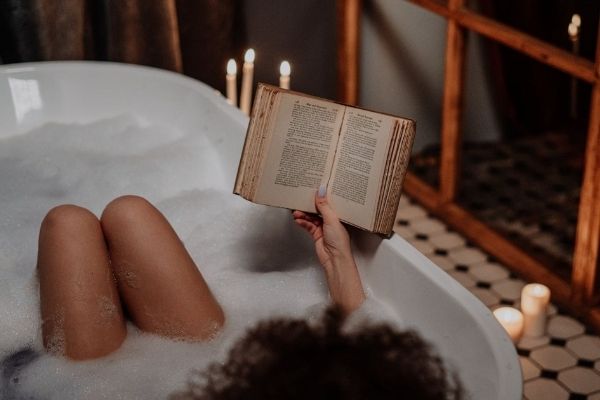 Drop a CBD bath bomb into your tub and recline into serenity!


WHAT TO EXPECT
Once your bath is filled, go ahead and make yourself comfortable. Gently add the CBD Bath Bomb to the water and observe as the satisfying dissolution of the bomb begins to flood your bath and soothes your ears with a soft, ambient fizzing sound. The foam will swirl and envelop your body with warm aromas that will rejuvenate your senses. Kick back with candles, your favorite downtime playlist, or maybe even some herbal tea.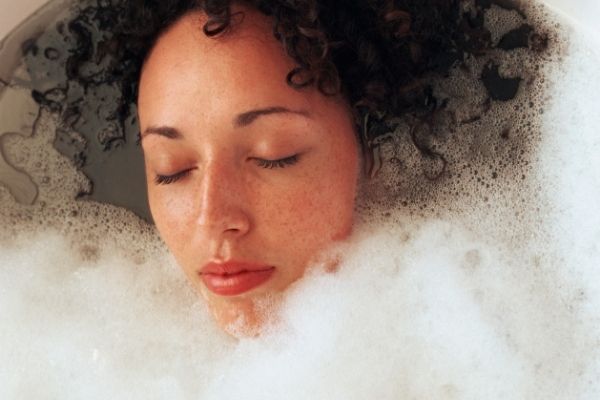 After a long day nothing will relax you like a CBD bath bomb.


DIY SELF-CARE
CBD bath bombs are the newest feature of the market, and we could not be more excited to provide access to more options for engaging with CBD. Adding the bath bombs to your self-care routine allows you to receive all the benefits without lifting a finger. It is a step up in luxury compared to applying topically to your skin. They make for the perfect gift for loved ones too! This Valentine's Day, give the gift of relaxation and restoration to your sweetie.