Posted by Jillian on 18th Apr 2021
COOKING WITH CBD
Working with CBD in the kitchen is an easy and familiar way to explore the benefits of CBD. Each of the recipes included in this post involves cooking with CBD isolate so that you can be 100% certain that you or your loved ones are consuming pure CBD.
WHY EDIBLES?
Considering that most people eat several times a day, this provides many opportunities to integrate CBD into your diet. Recipes that include fatty, viscous elements such as oils and butter work best for this because the CBD is fat-soluble and relies on the fat to be absorbed into our bodies.
Edibles are accessible, simple to make, and are a great source of wellness–particularly for people with conditions relating to gut and mental health.
THINGS TO CONSIDER
When it comes to cooking with CBD, it is essential to be mindful of the temperature(s) you are working with. CBD has a boiling point that begins around 320 degrees Fahrenheit, so if you go above that temperature at any time while cooking, the CBD will begin to evaporate and you will lose potency in your creations.
Another key element to consider when working with CBD in the kitchen is the type of carrier oil you plan to infuse with the CBD isolate. The higher the fat content of the carrier oil, the more potent the CBD infusion will be. This will affect the dosage of the overall recipe, so keep this in mind when planning. It is recommended to store the edibles in a cool, dark place to preserve the potency of the CBD as well.
When consuming CBD edibles, you should keep in mind that it can take up to two hours for the dosage to take effect on your body. These effects will also be much longer-lasting than other methods of consumption. This makes them ideal for use in conjunction with your daily activities.
We've collected a few simple recipes for you to get familiar with CBD using three commonly found ingredients found in the kitchen: Olive Oil, Honey, and Coconut Oil.
A healthy meal starts with fresh ingredients
DOUBLE-BOILING INFUSION
You can create a makeshift double-boiling set up in your own kitchen to infuse the CBD isolate with common cooking and baking oils. This process sounds complex and may seem tricky to do, but with the help of YouTube and a couple of pots and bowls from your own kitchen, you will be able to successfully perform a CBD infusion.
For simplicity's sake, we will be working with a ratio that looks like this :
1 gram CBD Isolate: 1-2 teaspoons of oil
You'll need a large saucepan or pot and either a pyrex glass bowl or smaller saucepan to fit inside. When choosing your vessels, be sure to consider that the smaller container should hover above any liquid that will be in the larger pot.
Fill the bottom, larger pot with about 1-2 inches of water — you'll want the water level to sit about an inch below the smaller container or pot.

Insert the smaller vessel on top of the large pot so that it sits above the water. It is important that there is no direct heat applied to the smaller vessel here.

Bring water to a gentle simmer on medium-low heat.

Add desired oil to the smaller pot (olive, coconut, butter, ghee).

Add the CBD Isolate powder to your chosen carrier oil.

Stir regularly for 10-15 minutes until the blend is translucent. You shouldn't see any remaining powder in the oil after this step!

Once the oil blend cools, pour your new concoction into a reusable container in your home.
For those of you that are visual learners, here is a great video showing the double-boiling method. In this video, they used decarboxylated hemp flower to perform the infusion as opposed to CBD isolate powder, but the process is practically the same.
RECIPES FOR COOKING WITH CBD
1. ROASTED AUTUMNAL CBD VEGETABLES

This dish is perfect for dinner nights when you're short on time but want to be able to whip something up that is quick and nutritious. You can change up which vegetables you are working with according to your local markets and seasonal produce choices.
Roasted vegetables are versatile! Eat them as a side dish, feature them in a nourish bowl, or take it back to basics and savor them solo.
Prep Time: 20 mins Total Cook Time: 90 minutes (with Infusion)
INGREDIENTS
Red Beets (2 diced)

Butternut Squash (1/2 squash – peeled and diced)

Turnips (2 diced)

Parsnips (2 diced)

Sweet Potato (whole potato – peeled and diced)

Brussel Sprouts (2-3 cups – diced)

Yellow Onion (1/2 – thinly sliced)

Garlic (2-3 cloves – roughly chopped)

Olive Oil (1 Tbsp)

Salt and seasonings to taste
STEPS
Use the double boiling method to infuse 1 gram of CBD Isolate with 1 tablespoon of olive oil.

Preheat your oven to 300 degrees Fahrenheit. *This temperature is necessary to preserve the integrity of the CBD potency.*

While your oven is heating, go ahead and process and chop all your vegetables you desire to include in the roast.

When this is complete, coat a large baking pan with a thin layer of olive oil, and toss chopped vegetables in a large mixing bowl to coat with olive oil.

Spread vegetables evenly across your baking pan once they are fully coated with oil.

Generously season vegetables with Himalayan pink salt and any combination of your favorite spices. Some common spice pairings with fall vegetables include Sage, Thyme, Oregano, Savory, Bay Leaf, Cumin, and Parsley. And of course, the more fresh herbs you can incorporate — the better!

Place your baking pan in the preheated oven and roast for about one hour, or until vegetables are tender.

When time is up, remove and serve hot!
BENEFITS OF OLIVE OIL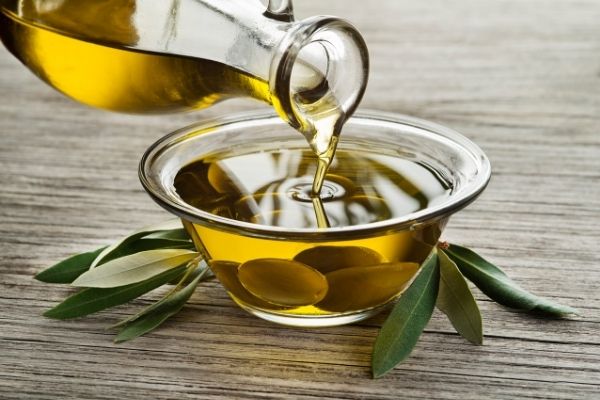 This ingredient has been most thoroughly studied for its heart-healthy attributes. Studies taking a look at the cardiovascular benefits of olive oil have shown a consistent correlation between regular olive oil consumption and reduced risk of heart disease. However, not all oils are made equal. Be sure to source Virgin – or Extra Virgin – varieties, for these are the least processed forms and contain the highest potential for wellness.
2. CBD GUACAMOLE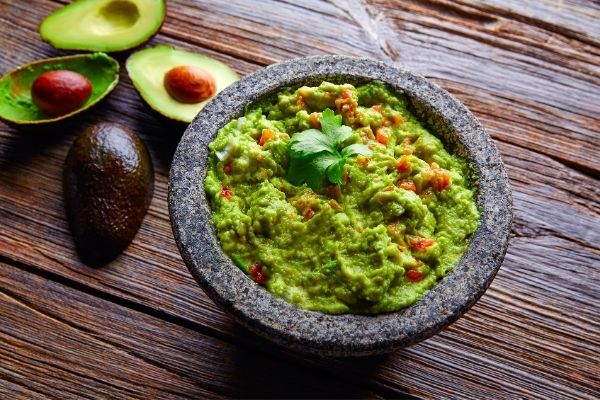 We've taken a traditional, widely-favorited dish and spiced it up a bit with the benefits of cooking with CBD.
Prep Time: 20 mins Total Cook Time: 45 mins (with Infusion)
INGREDIENTS
Avocados (5-6)

Limes (2)

Red Onion (1 cup – diced)

Fresh Cilantro (5 Tbsp – diced)

Tomatoes (2 diced)

Jalapenos (3 diced)

Serranos (2 diced)

Garlic (4-5 cloves diced)

Salt + Pepper to taste

MCT Coconut Oil (1 Tbsp)
STEPS
Use the double boiling method to infuse 1 gram of CBD Isolate with 1 tablespoon of MCT coconut oil.

Mash avocados until smooth (or with some texture, depending on your preference).

Add onion, cilantro, tomatoes, peppers, garlic, and CBD infused MCT coconut oil and mix well.

Add lime juice, salt, and pepper to taste. Mix well and serve chilled.
BENEFITS OF MCT COCONUT OIL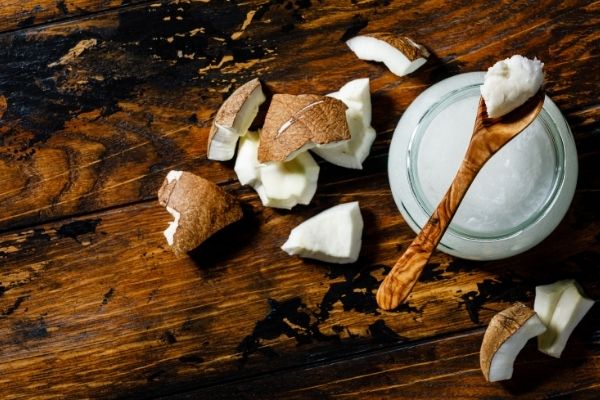 Known as the "tree of life" due to its wide variety of benefits, the Coconut has much to offer. It has traditionally been consumed as a staple part of tropical diets and also used medicinally for treating the body both internally and externally across different cultures.
MCTs, or Medium-Chain Triglycerides, break down a bit differently than most fats would in the body. MCTs can convert into ketones, which are stored and can be used for brain fuel. Usually, our brains use glucose for energy. In the case that we run out of glucose, the ketones act as back-up energy storage. Who couldn't use some extra brain fuel here and there?
3. CBD HONEY GRANOLA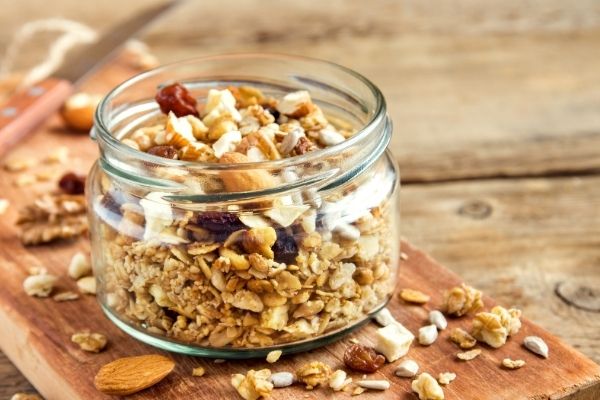 The basis of this recipe is the delectable CBD-infused honey. This powerful combination can be used in other foods besides granola. Add CBD honey to your tea, coffee, smoothies, or yogurt parfaits!
This recipe requires you to use CBD infused MCT oil to mix with the honey. If you do not have pre-made CBD infused MCT oil on hand, you will need to perform the double-boiling method twice: once to infuse CBD with MCT oil, and a second time to infuse the oil with the honey.
(Alphabet soup, we know).
Prep Time: 15 mins Total Cook Time: 45 mins
INGREDIENTS
Old-Fashioned Rolled Oats (2 cups)

Sliced Almonds (3/4 cup)

Raw Pepitas (1/2 cup)

Raw Sunflower seeds (1/2 cup)

Dried Cherries (1 cups)

MCT Coconut Oil (4 Tbsp)

Raw, Unfiltered Local Honey (3 Tbsp)

Vanilla Extract (1 Tbsp)

Ground Cinnamon (2 tsp)

Sea Salt (a generous pinch)
CBD INFUSED HONEY
Use the Double-Boiling Infusion method to create CBD infused MCT oil.

Mix spices or herbs with CBD infused MCT oil such as lavender, cinnamon, cardamom, etc.

Pour the MCT oil into a dish and clean the top pot.

Reset double boiler.

Once water simmers, ensure the temperature is below 95 degrees Fahrenheit to preserve the potency of the honey.

Pour honey and CBD infused MCT oil into the top pot.

Stir honey and oil together well for about 20-30 minutes.

Remove from heat and store honey in an airtight container.
GRANOLA
Preheat oven to 300 degrees Fahrenheit. *This temperature is necessary to preserve the integrity of the CBD potency.*

In a glass measuring cup, mix oil, CBD infused honey and spices.

In a large mixing bowl, toss all dry ingredients aside from fruit together with mixed wet ingredients from the measuring cup.

Line a large baking sheet with parchment paper and spread granola mixture evenly across pan.

Once over is to temperature, place baking sheet in the oven and bake for 30-40 minutes, until golden brown. Be sure to toss and flip granola every 10 minutes or so to get even distribution.

Once finished, remove from oven and place on a cooling rack.

Once cooled, add dried cherries and mix well. The granola can be stored in an airtight container at room temperature for up to two weeks.
BENEFITS OF RAW, LOCAL HONEY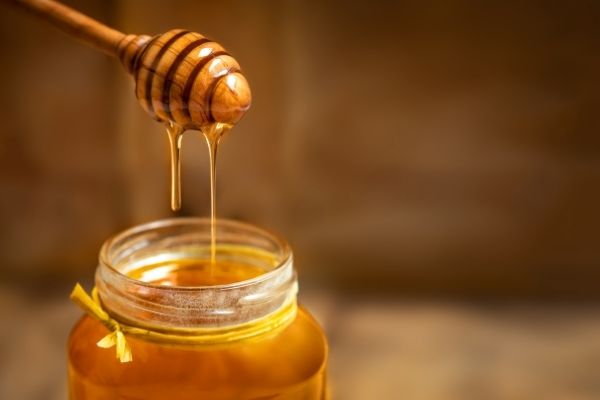 Most honey we find on the grocery store shelves has been pasteurized or heated to a certain temperature in order to sterilize the honey and kill any living organisms inside of that honey. This may seem like a positive thing, but in reality, it robs the honey of its naturally occurring ability to boost our immune system!
When we consume honey from a location that is within about 50 miles of where we live, we introduce bee pollen and bee propolis that is unique to the allergens that exist in our environment. It is almost as if we are accessing the cheat codes local to our environment so that when allergy season comes around, our body already has the tools necessary to fight off infection.
ENDLESS SWEET AND SAVORY CBD POSSIBILITIES
The tasty recipes included in this post are just three out of the endless number of combinations you can create by cooking with CBD! Any recipe or dish that calls for common ingredients like oil and honey can be integrated with the benefits of CBD. If you feel intimidated by the double-boiling infusion method at first, go ahead and try adding CBD isolate to your smoothies. Then, work your way up from there.
We would love to know of some of your most cherished recipes at home. Share with us in the comments below or on social media!